When I say Tron (TRX) I am referring to the cryptocurrency, not the 1982 sci-fi film. Tron is one of the most relevant and diverse cryptocurrencies out there with so much application and potentially a very healthy future. In the past 5 weeks, Tron's market cap jumped from US$140 million to over US$11 billion. The most recent and significant price surge occurred in the past week after Tron made their code open-source.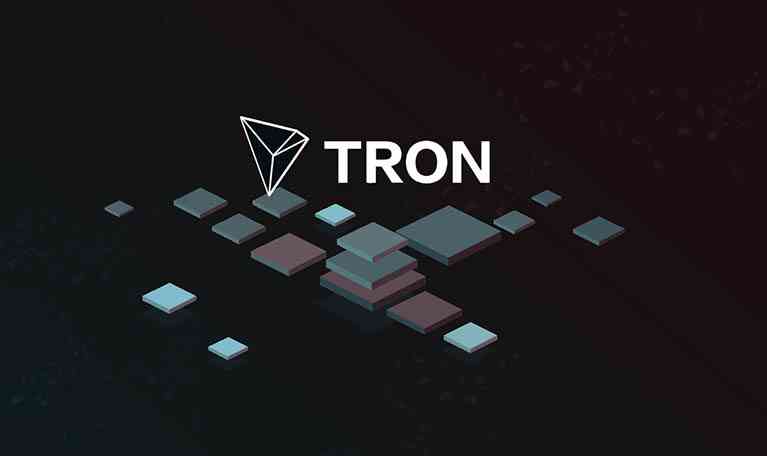 Some highlights and stats:
About Tron TRX
Genesis: ICO Date 24 August 2017
Available supply 65,748,192,475 TRX
Total supply 100,000,000,000 TRX
The Tech: Tron is based on Ethereum, while its official coin's name is Tronix (TRX)
Purpose of the token: The currency is used in a Peer-to-peer network (Exodus) for purchasing entertainment. Helping to cut the channel fees, or upcharge that consumers pay to view content and media.
What is Tronix (TRX)?
Tronix (TRX) is the official currency of TRON, which aims to be a decentralized entertainment content sharing platform eventually leveraging blockchain and peer-to-peer (p2p) network technology. Founded by a non-profit Singapore-based foundation, the Tron has the ambition to dominate the global entertainment industry – currently valued at $1 trillion. Founded by Justin Sun – who has previously appeared in Forbes' 30 under 30 on two separate occasions and is regarded as Jack Ma's prodigy, Sun aims to allow creators of digital content to cut out middlemen such as the Apple Store and Google Play Store. Content producers will thus be able to obtain funds directly from consumers. Among Sun's previous successes is creating Peiwo APP, a gaming app with over 10 million users. The app will be the first to implement TRX tokens to pay for content, which could give Tron its first client in the arduous journey of achieving market share.
The rest of the Tron team includes over a dozen experienced web developers as well as several influential business leaders and angel investors, all of whom are Chinese.
TRON's open, decentralized platform and distributed storage technology will open up the playing field for tech within entertainment which is heavily controlled by a few corporations like Google, Facebook, Amazon and soon to be Tesla. TRON attempts to mitigate this control by placing ownership of the data back into the creator's hands, a key premise for any cryptocurrency.
Key features of TRON
TRON wants to "Heal the Internet" through the following features:
Data liberation: free and uncontrolled data
Enabling content ecosystem where users can obtain digital assets from content spreading
Personal ICO with the ability to distribute digital assets
Infrastructure to allow distributed digital assets exchange (such as games) and market forecasting.
The good, the bad and John McAfee PR
TRON got its first catalyst boost on the price three weeks ago when anti-virus pioneer John McAfee marketed his love for Tron to his 500,000-plus followers. Following that, the McAfee effect led to TRON's value had skyrocketed.
It now seems this astonishing bull run is gradually coming to a halt – and not without reason.
The good news for the company is that the company unveiled the news it had reached a partnership with 'Chinese Netflix' Baofeng, which boasts more than 200 million users. While the news was initially met with huge excitement, eagle eyes on the internet were quick to point out that the announcement appeared to be slightly misleading. Some users have noted that the comparison to Netflix seemed like a stretch, given that Baofeng was best known for providing video player software – not producing actual content.
At the same time, TRON's own PR announcement eluded that the partnership was not with Baofeng per se, but with a subdivision within the company known as the Blockchain Consensus Network (BCN). According to the announcement, the collaboration between the two companies would see BCN hardware support TRON and run full nodes on its network. Though TRON is by no means the only crypto-startup to miscommunicate a partnership, what made this blunder particularly embarrassing is that the company was already dealing with heated backlash for plagiarizing its white paper from competitor Filecoin. In fact, the scandal escalated so much that eventually, the TRON boss had to take to Twitter to blame the issue on translations.
To add salt to the wound, these are not the only gaffes TRON has been embroiled in.
CEO Sun had to once more step in to dispel rumours that he had cashed out his positions in TRON, after recreational investigators discovered a wallet that had transferred more than 6 billion TRX coins to various addresses.
Sun claimed that the address, which had been linked to an account that contained the name 'justin,' belonged to an early investor, who happened to share the same name with the TRON CEO. In fact, the trading activity, Sun insisted, was intended to increase liquidity – not to sell TRX.
TRX Coin supply, sustainability and history
It is not possible to mine TRX. At the time of writing, the circulating supply was 65,748,192,475 TRX with a total supply of 100,000,000,000 TRX. Back in December, Sun announced the TRON Foundation has locked up $34.2 billion tokens until January of 2020. Despite the supply and demand economic theory most commentators often believe that the lockup of tokens will increase the value of tokens, very similar to situation at Ripple.
Since its relatively embryonic life, TRX has experienced sharp price increases. Starting 3 months ago at around .002 cents, at one stage the growth was 22.5-fold increase with an approximate 2150% increase. Altcoins like Stella Lumen (XLM) and Ripple (XRP) are currently drawing attention from investors looking to ascertain to more affordable currencies, which could explain the sudden price increase.
What's the price of Tron and how do you buy it?
Tron has been trading since its ICO in mid-September, and it has since gone from strength to strength. Its crept slowly up the marketcap rankings to at one point reaching number 8 before sliding back to 14 at the time of writing.
The cryptocurrency was worth just £0.0016 ($0.0021) for a single unit on December 5.
As of January 15, 2018, it was trading at $0.07 – at its peak it was $0.24.
You can make this trade using an online currency exchange such as Coinnest, Binance or Liqui.
Over 90% of TRX's trading volume occurs on Binance, which is the easiest place to purchase the coin. You can also find TRX on Liqui. As is typical is Tron can be bought in exchange for Bitcoin or Ethereum.
TRX can be stored in wallets that support Ethereum. You can use software wallets such as MyEtherWallet and MetaMask, and for hardware wallets, you can use a Trezor or a Ledger Nano S.
Final thought
Tron is certainly one of the most exciting projects we've seen rise through the ranks recently. Its application is global, cross gender, generation and continents as it specializes in digital media and entertainment. It's has a strong business case where decentralization is superior, at least in theory, to existing centralized services and platforms. Crucially, the possibility of introducing censorship-resistant content publishing in China is very significant.
With less than six months under its belt, TRON is still an evolving company to say the least– and while one could blame the string of mishaps to its immaturity, ignoring its organisational woes could spell big trouble for the startup's future.